The Independent Press Gallery of Canada (IPG) is a not-for-profit organization dedicated to independent, non-governmental journalist organisations. IPG helps protect the rights of journalists and promote a culture of free and independent media in Canada.
Providing member services that range from press credentials to internships, advice and other assistance, IPG strongly stands for the independence and rights of its journalists.
IPG provides a vital counterbalance to the increasing government control and funding over journalism outlets in Canada. Likewise, IPG provides an alternative to the government-influenced Parliamentary Press Gallery.
Throughout its history, the Canadian Parliamentary Press Gallery has been slow to adapt to change and therefore exclusionary to outsiders. It took seven decades for them to welcome a female reporter, Genevieve Lipsett-Skinner of the Vancouver Sun, who was finally admitted in 1922. In the 1940s, television news shook the world of journalism, and once again, the Parliamentary Press Gallery resisted accepting the changing times. This time it took nearly two decades and "pressure from the Speaker of the House of Commons and other MPs" until the Old Boys' Club finally allowed broadcasters to seek memberships in 1959.
In this new era of citizen-journalism and digital distribution, the Parliamentary Press Gallery is once again shunning outsiders. They have refused membership to digital news outlets and banned independent Canadian journalists while allowing state-run foreign media organizations membership and priority. Perhaps worst of all, there is evidence that the Parliamentary Press Gallery has been working with federal government officials to ban independent outlets that are critical of the sitting government.
That is why the Independent Press Gallery of Canada was formed. Journalistic independence and freedom of the press are under attack in Canada.
Our Vision is to provide a platform and community for professional, independent journalists who wish to maintain their freedom and independence from government control.
As the federal government in Canada asserts more control over journalism sites and outlets, as they repeatedly block journalists from outlets critical of their political agenda, and as they increase public funding to media outlets that provide favourable coverage, independent-minded journalists are more important than ever.
ABOUT THE PRESIDENT
Andrew Lawton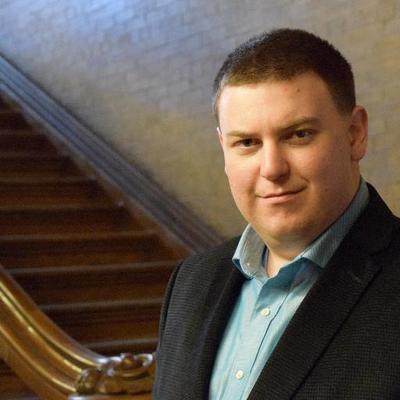 Andrew Lawton is a journalist and host of The Andrew Lawton Show. He is the author of the #1 bestseller The Freedom Convoy: The Inside Story of Three Weeks that Shook the World, an investigative look behind the scenes of the 2022 convoy protests. Andrew publishes a self-titled Substack newsletter. Previously, he hosted a daily talk radio show on 980 CFPL in London, and wrote a national column for Global News analyzing politics and culture. His written work has been published across the world, including in the Washington Post, the National Post, and the Sun newspaper chain. Andrew has appeared as a commentator on CBC, CTV, TVO, CTS, and BBC World.
ADVISOR
Salim Mansur
Dr. Salim Mansur is Professor Emeritus, Political Science, at Western University in London, Ontario. He is the author of The Qur'an Problem and Islamism (2017), Delectable Lie: a liberal repudiation of multiculturalism (2011), Islam's Predicament: Perspectives of a Dissident Muslim (2009) and co-editor of The Indira-Rajiv Years: the Indian Economy and Polity 1966-1991 (1994), and has published widely in academic journals such as Jerusalem Quarterly, The Journal of South Asian and Middle Eastern Studies, American Journal of Islamic Social Sciences, Arab Studies Quarterly, and Middle East Quarterly.
ADVISOR
Bruce Pardy
Bruce Pardy is Professor of Law at Queen's University. He has taught at law schools in Canada, the United States and New Zealand, practiced civil litigation at Borden Ladner Gervais LLP in Toronto, served as adjudicator and mediator on the Ontario Environmental Review Tribunal, and published and commented widely in academic, popular, traditional, digital, mainstream and independent media.